Self-Portraits In Isolation
Self Portraits in Isolation

is my response to the quarantining and self-isolation that accompanied the COVID-19 pandemic. During this period, I have found myself longing for human connection and doing all of the things that I had once done without a second thought. After getting sent back home to Texas in the middle of the semester, I felt cut off from my friends who I called family. This feeling of isolation continued and my longing for that human connection grew stronger, even after I was able to go back to my college campus while attending online classes. I felt isolated as my roommates and I maintained distance from our other friends, and I felt sad that I was missing out on so many of the experiences that are promised in one's senior year of college.
This series serves as a way to reflect on all of these feelings as I explored what it means to be
detached. I have been inspired by the work of several other visual artists who have created 
poignant and important self-portraiture including Francesca Woodman served as a great source 
of inspiration for Self Portraits in Isolation in both topic and aesthetics. By capturing my works in black and white, I utilized light and shadow in monochromatic scenes to give the work a sense of timelessness and emphasize the impact isolation has on mental health. I create imagery that obscures my face or documents still life compositions in order to invite viewers to find themselves within these spaces. Self Portraits in Isolation is a reminder that we are all in this together and no one is truly alone.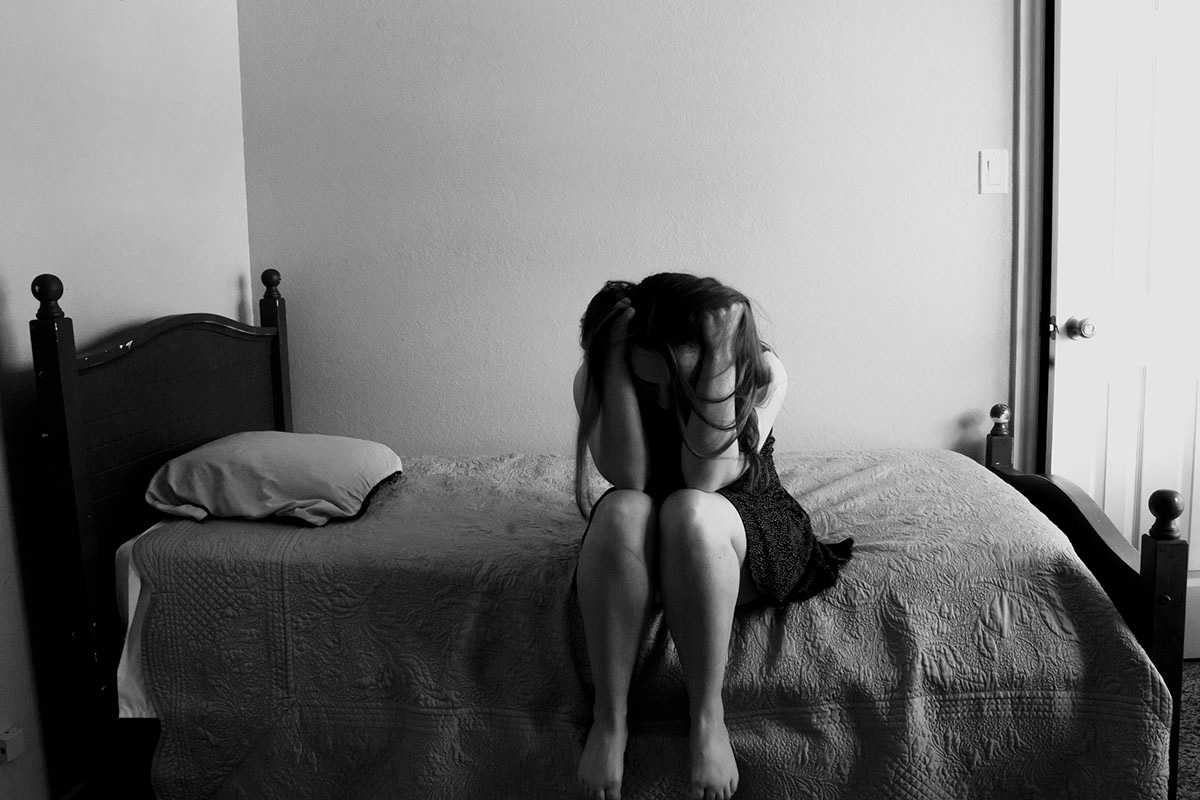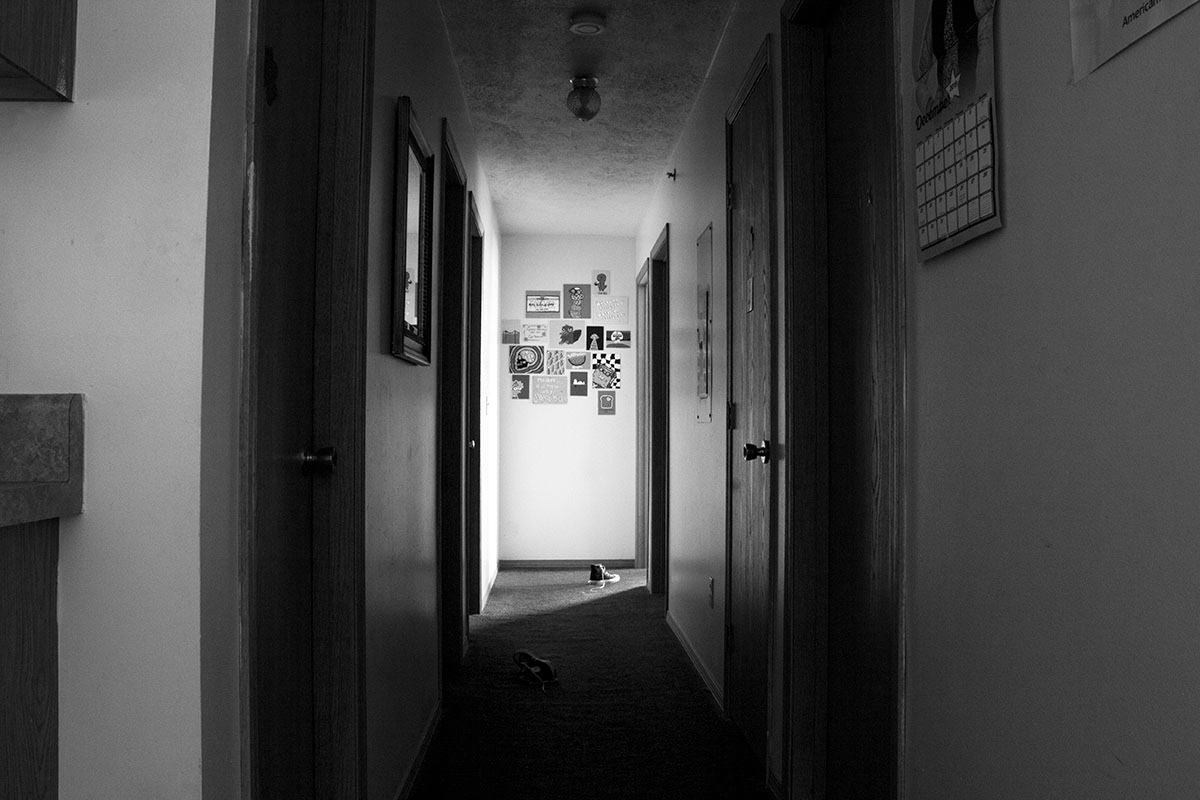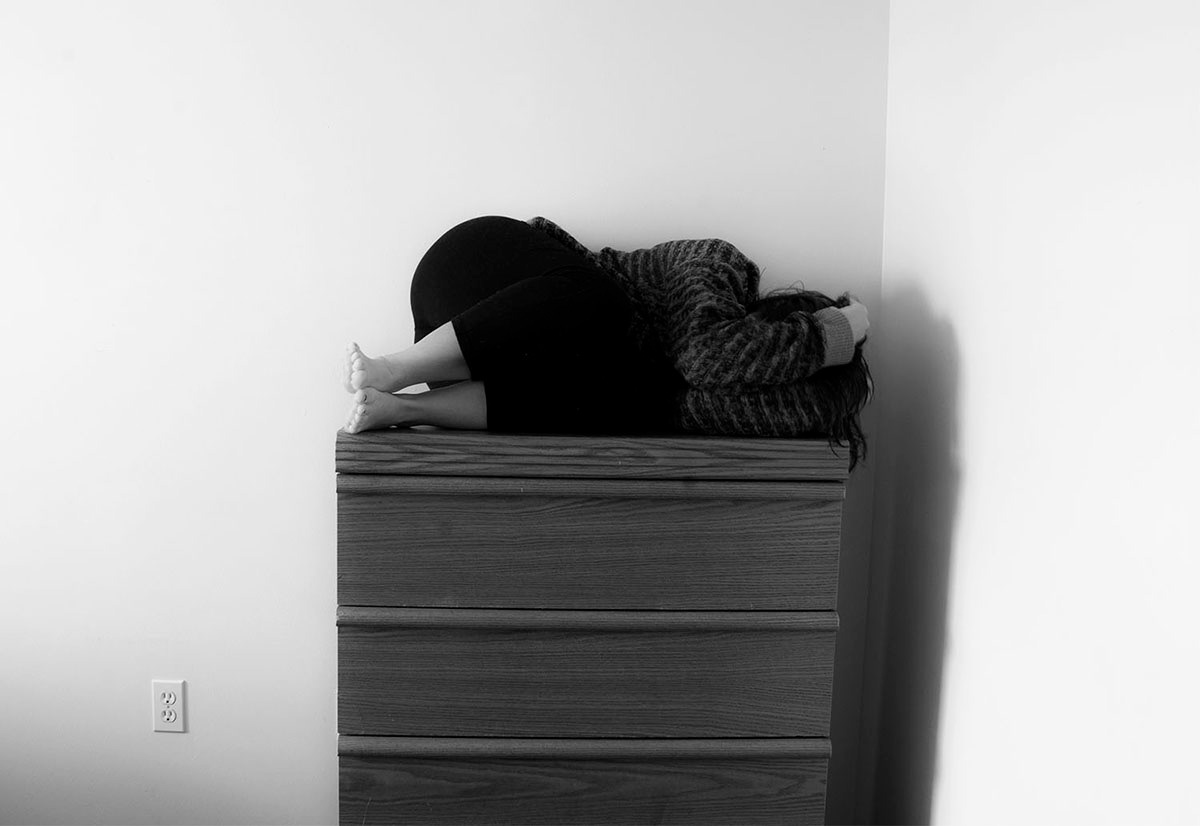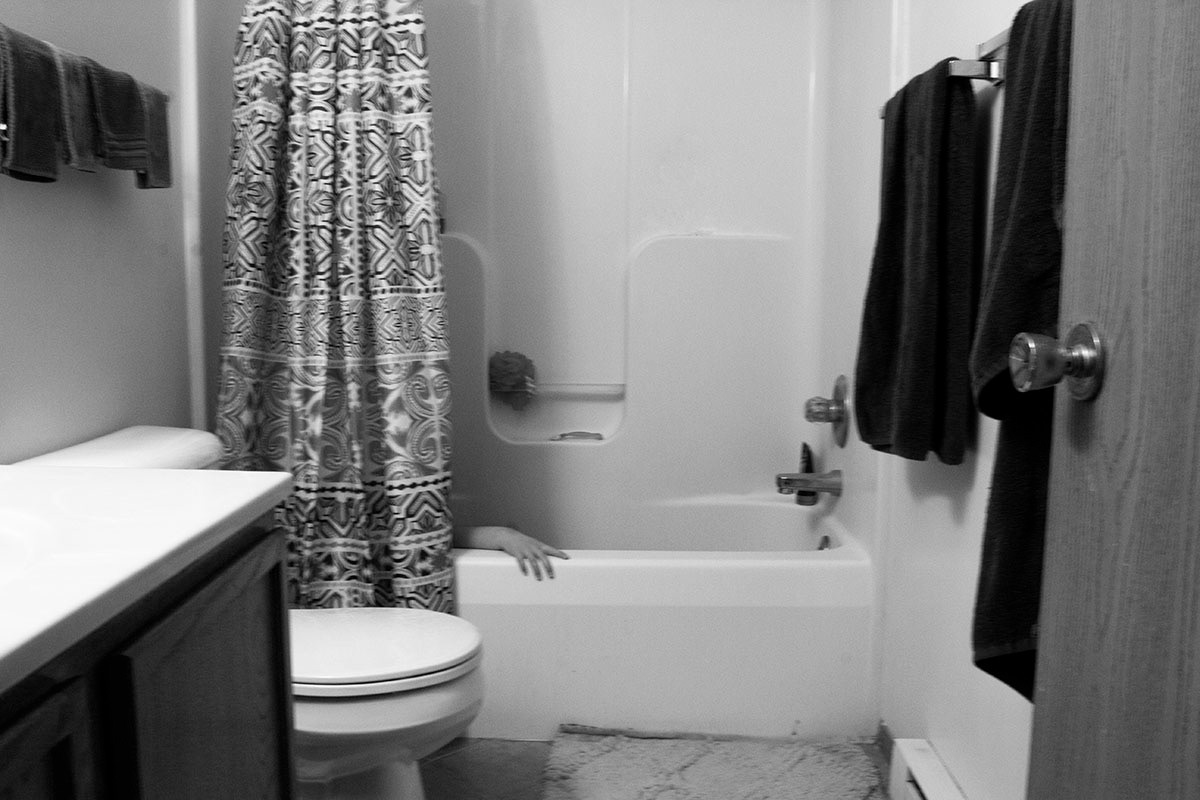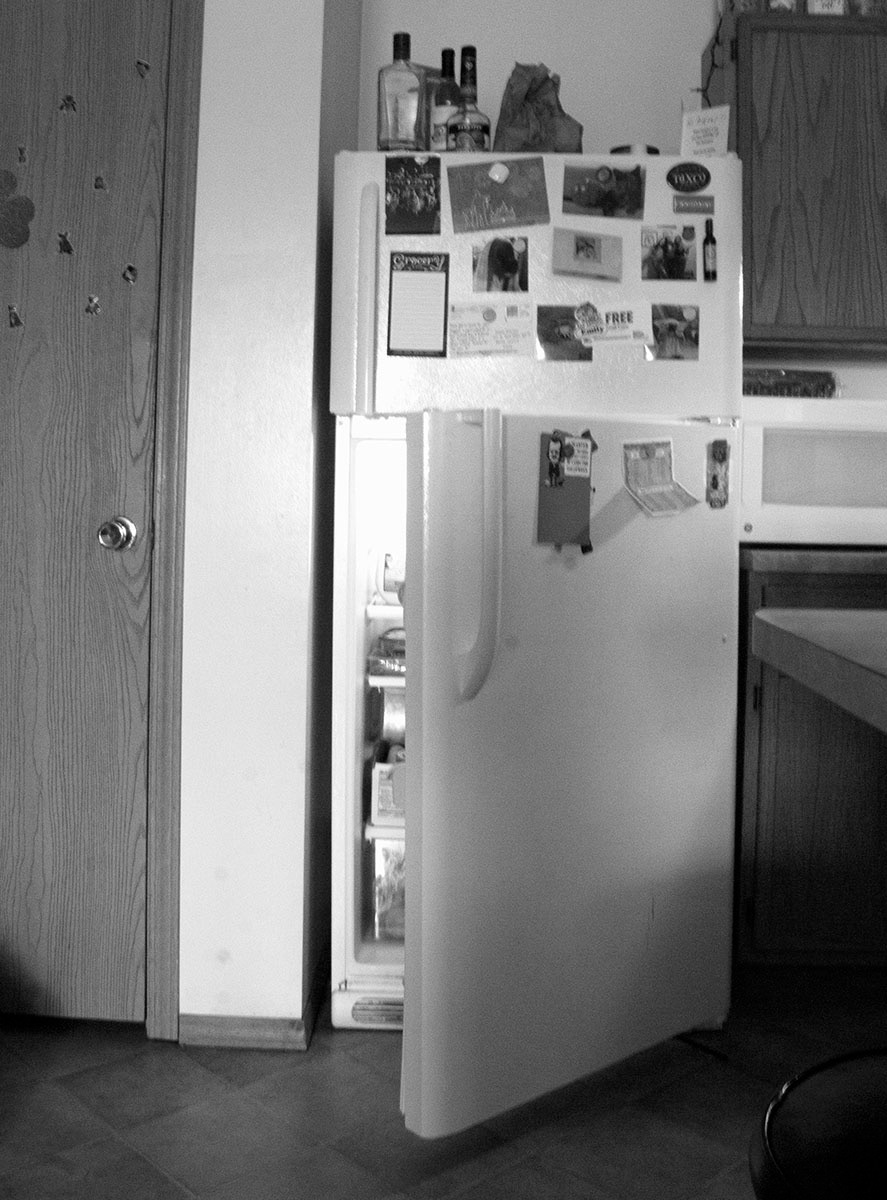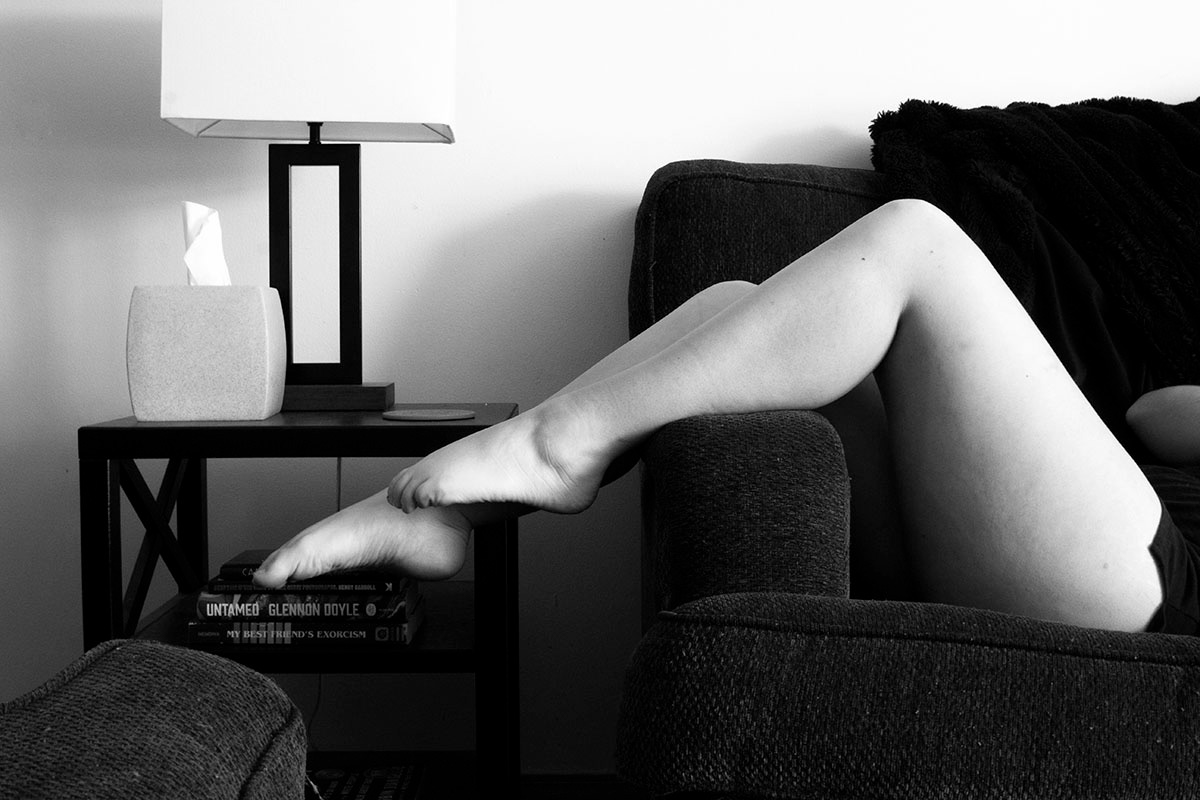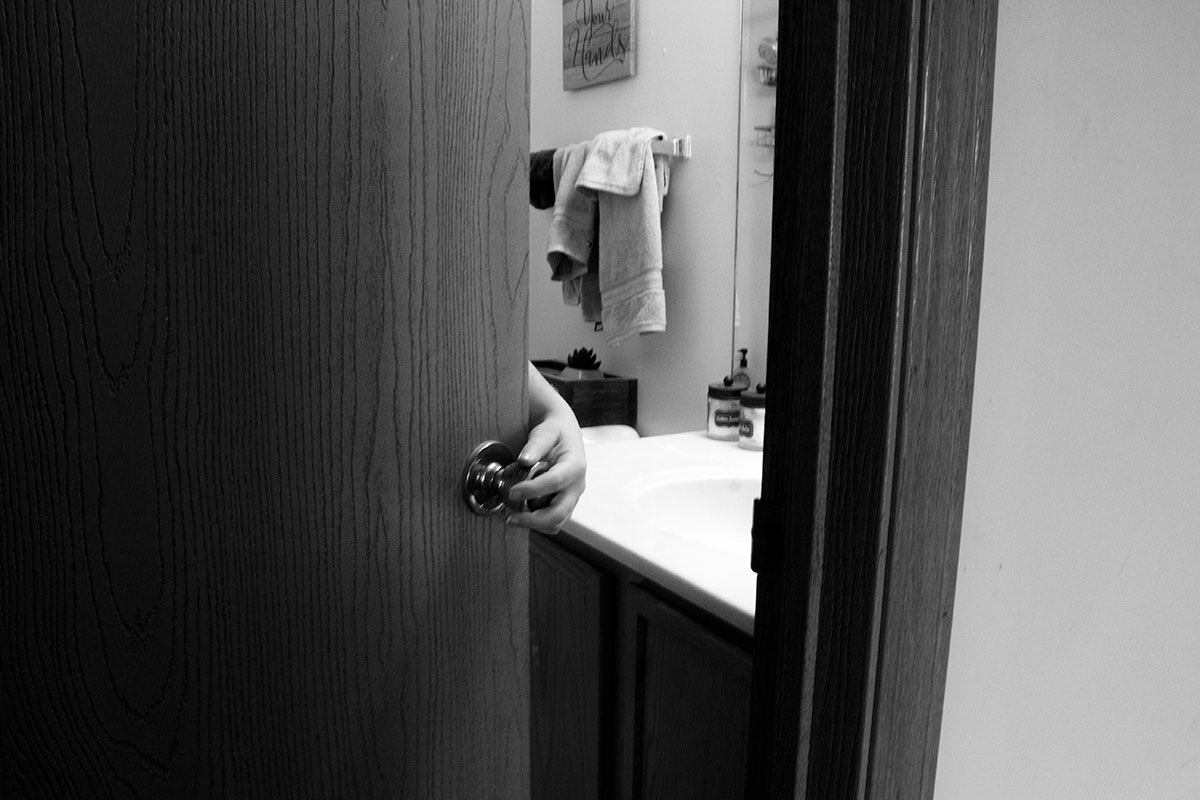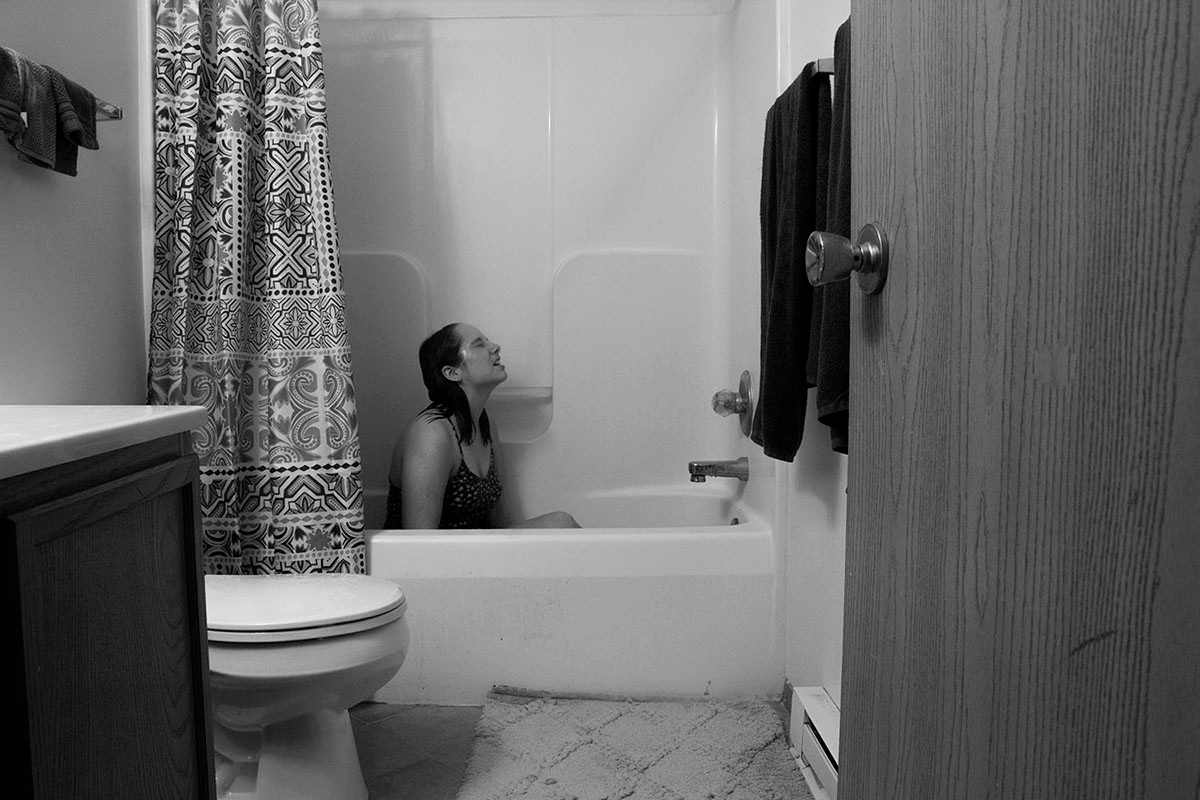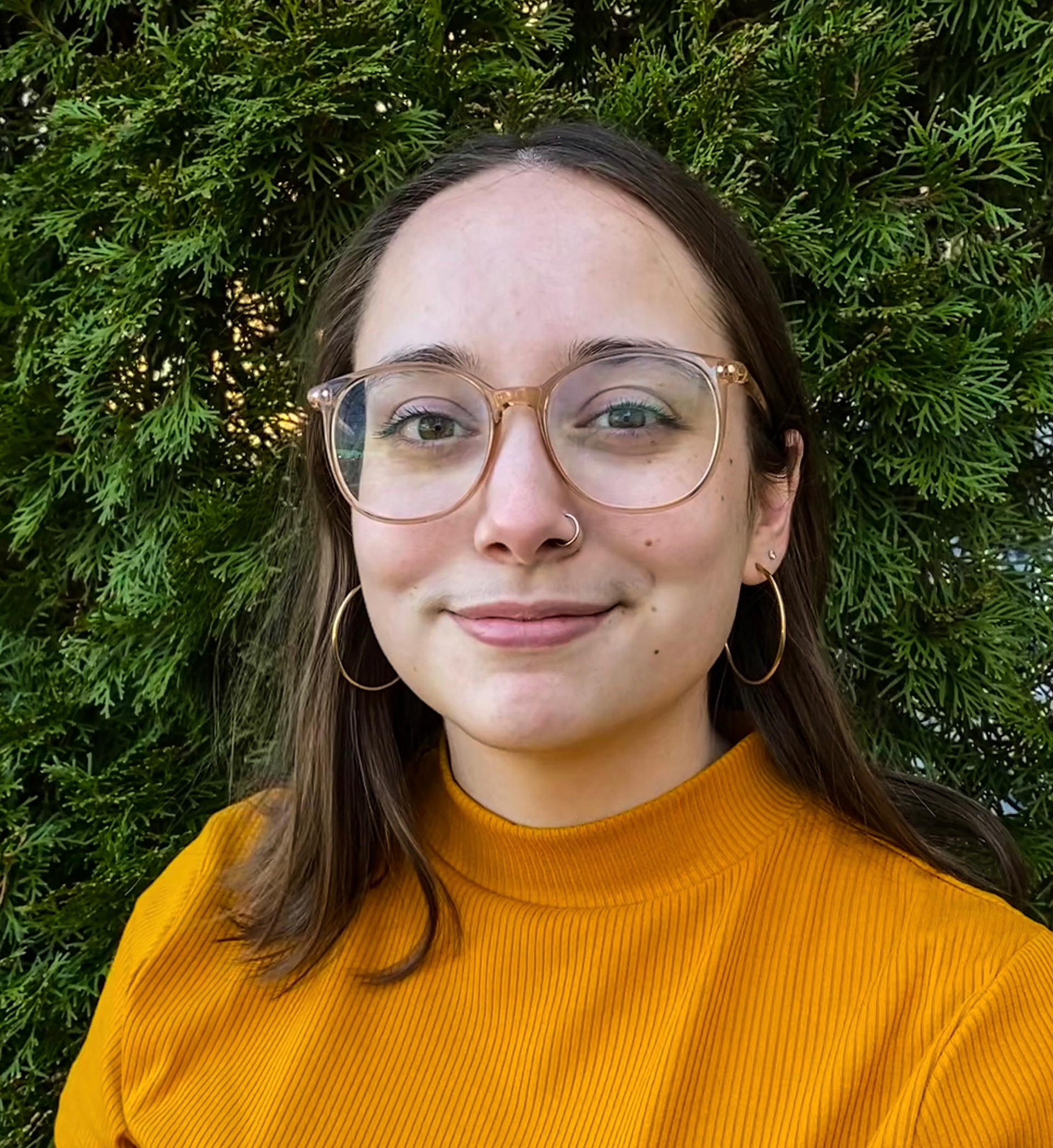 Emily Storey is a photographer based in Chicago, Illinois. Originally from Dallas, Texas, Storey relocated to Peoria, IL to attend Bradley University. In the Spring of 2021, she will receive a Bachelor of Arts with double majors in photography and sociology. Through these programs, Emily realized her passion for creating imagery that examines sociological issues regarding class, gender, and education. In one of her recent projects, Crime Scenes in Peoria, Emily photographed ten different crime scenes around Peoria, IL to challenge the way we think about crime and those who are involved with them. Works from this series were published in the 2021
edition of Broadside Literary Arts Magazine. In her current series, Self-Portraits in Isolation, she explores the mental health ramifications of pandemic regulations during the COVID-19 crisis. Storey is a current member of the Society for Photographic Education.