T
he series, Pneuma, explores humanity's perception of the spiritual realm and how religion, beauty, nature, and culture impact our belief systems. Named after the Greek word for breath, spirit, or soul, this series examines notions of a creative life-force or spiritual realm. To create these works, I combine several images using digital collage methods to create new worlds that convey the relationship between humans and an ever-present life force. Using digitally generated and enhanced light sources and other collaged materials, I seek to create works that challenge the viewer to engage in a surreal world. These dream-like scenarios communicate a vast array of universal emotions including fear, awe, wonder, anticipation, suspense, and peace.
Challenging human emotion, these works investigate questions of origin and provoke one to consider realms of knowing beyond our known world. The creation of these pieces is drawn from my appreciation and reverence for diversity of conceptual and spiritual reasoning . Pneuma  also showcases the sanctity of metaphysical spheres of supposition and experience. These works encourage viewers to explore divine thought and develop a new appreciation for a world situated beyond the tactile. My work does not aim to resolve questions about the world, but rather to provoke them and encourage viewers to introspectively consider their personal experiences and resulting beliefs.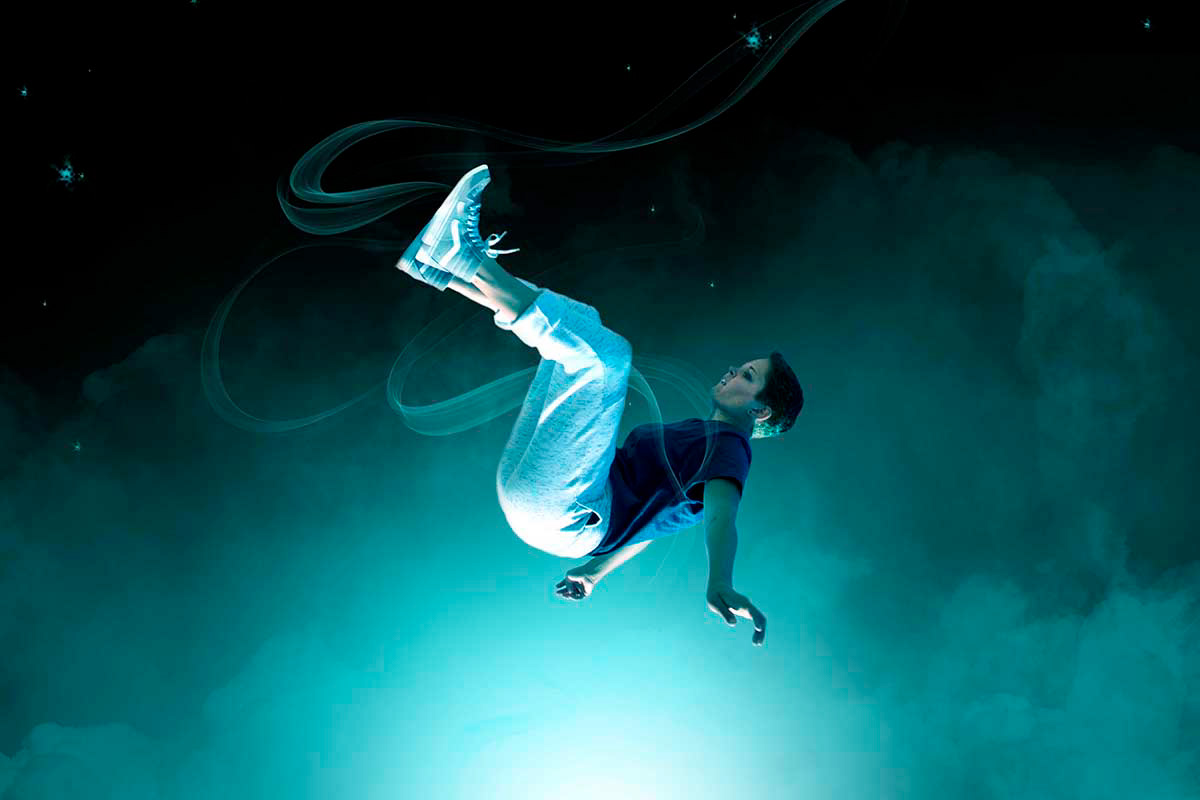 Madison Schwindenhammer is a graphic designer and photographer based in Peoria, Illinois. She received her Bachelors in Science in graphic design and photography from Bradley University in 2020 and an Associates of Arts from Illinois Central College in 2018. She is currently employed as a graphic designer at VirtuSense Technologies and also manages MS Photography and Design, a freelance photography company specializing in family portraits and wedding photography. Schwindenhammer's fine art photography examines spirituality and religion as part of the human experience. Exploring human insight into the unseen world, Madison uses methods of surrealism and abstraction of reality in her photographs. Her desire is to promote deeper thought in relation to belief systems, humanity, and unseen realities, providing an outlet for emotion to be explored and identified with. Her work was featured in the 2019 LUX Fine Art Photography Journal, 8th edition: Navigating the Unknown.