Have My Love, My Hand Is Near
Human relationships are something I have become obsessed with over the past couple of years, even to a fault at times. My own have filled me, fueled me, and failed me. Part of what draws me to people is the beauty that exists between them. People are meant to be in relationship, not just knowing someone's width, but their depth, as well. Delighting in people and sacrificing for them has been my greatest joy in all my short 22 years of life. The rich meaning of someone who is committed to you - whether it is a spouse, mother, friend, or any other range of human relationship - has captured me and drove me to make photographic work on the subject. Hands, in particular, are vehicles and expressions of our love for another person. Much is often communicated by the touch of a hand and the way we place our hands around another's. There is an unseen, emotional connection that is made physical and tangible in the ways we touch each other.
Conversely, when we are separated from those we love, our hands gravitate towards what our heart longs for.
My work explores those connections and brings their marrow up to the surface. I use a digital camera and natural light to capture and emphasize the authenticity of momentary connections. I often let the subjects talk and connect with each other while I photograph silently, hoping to eventually become an afterthought to them. My photographs have been edited to create a sense of warmth and home, and to draw out the personality of each relationship. By doing this, I invite the viewer into a brief second of the union between two people, and prompt them to think about their own loved ones and the relationships they hold.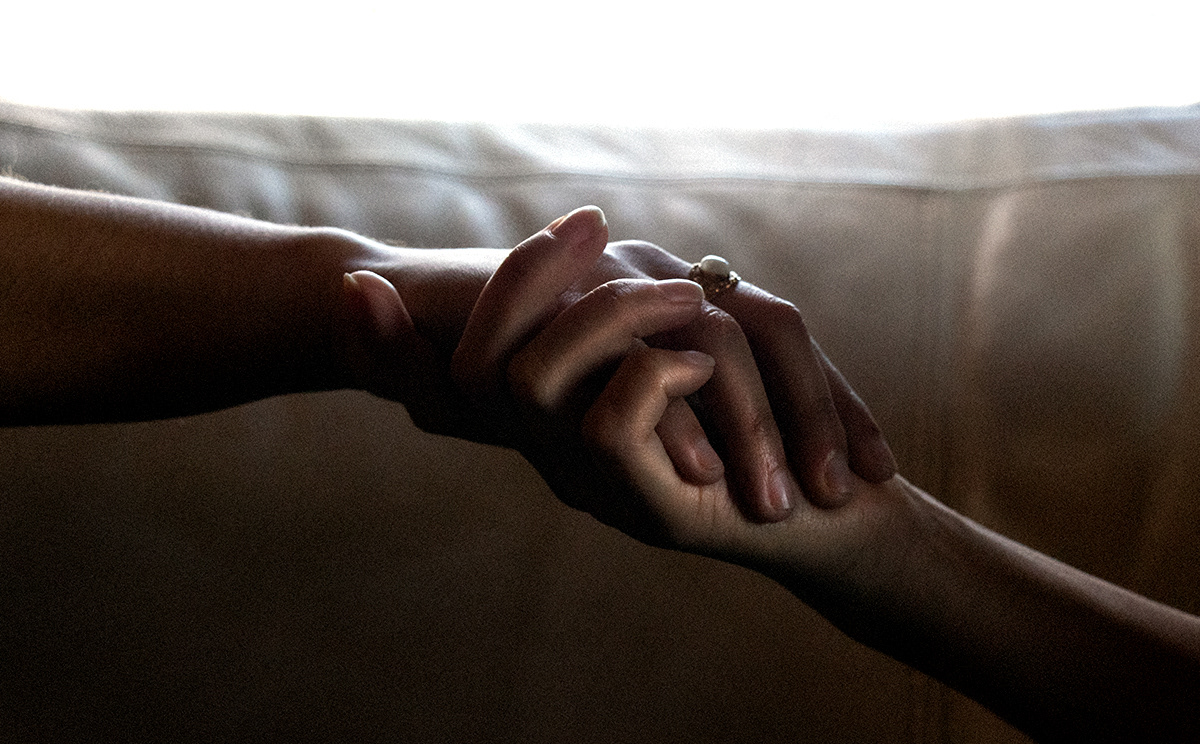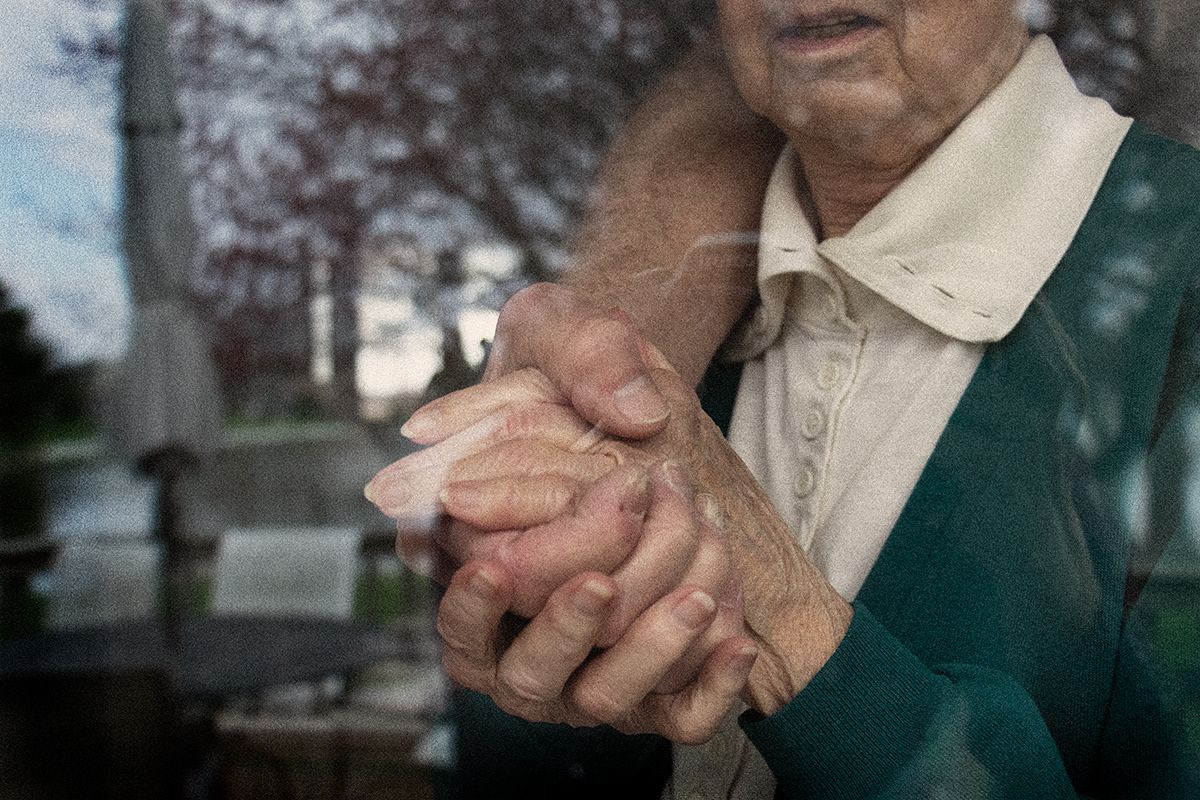 Mathilda Bell is a photography major and journalism minor at Bradley University in Peoria, Illinois. She plans to graduate with a Bachelor of Science in studio art in May of 2020. Her work examines a wide range of topics including environmental issues and portraiture exploring the motion of the human body. She has had the opportunity to photograph landscapes in various states in the U.S., Argentina, and Georgia. In her recent project, titled Have My Love, My Hand Is Near, she uses hands and our sense of touch to explore the depth of human relationships.
Bell's photographic style is simple, yet compelling. Desaturated colors with warm overtones and the use of delicate chiaroscuro invite the viewer into a personal and homey experience.
In her free time, Bell enjoys spending time with friends, reading Victorian literature, taking long contemplative hikes, and discussing biblical topics.