Growing up I spent almost all of my free time outdoors. The value, beauty, and magic of nature and our responsibility to treat the natural world with respect was instilled into my brain at a very young age. I was taught where everything I loved derived from, the earth. This did not exclude the people I cared for.  
We live in a world that has become more and more anthropocentric over time - shifting focus from a nuanced understanding of ecology and the interconnectedness of all life - to one that values human prosperity and proliferation above all else. This has created a disconnect between humans and nature, when in reality we belong to the earth. This way of thinking has a ripple effect. We have felt these effects through issues including climate change and loss of biodiversity.
The digital collages in Her Ties Are Indefinite are constructed out of lumen and cyanotype photographs of organic materials.  Through the marriage of alternative process photographic techniques and digital tools, these works explore the human relationship to the natural world. I hope for viewers to look at my artwork, connect positively, and feel the familiarity of the human form through the use of plant life.  If we do not attempt to change our system of values to more of an ecocentric view, nature-centered rather than human-centered, we will continue to struggle with the imbalance we have created.  
"we are within her, in tension and there is so much to observe, constant little ceremonies to attend for no charge at all, for free 
the most generous and miraculous mother in all the universe (far as we know) is holding us every night and day even as we cut at her womb with machinery. I want to learn as much as I can about how to reciprocate what this earth gives to me. It is challenging, but it feels more important than nearly everything I can think of..."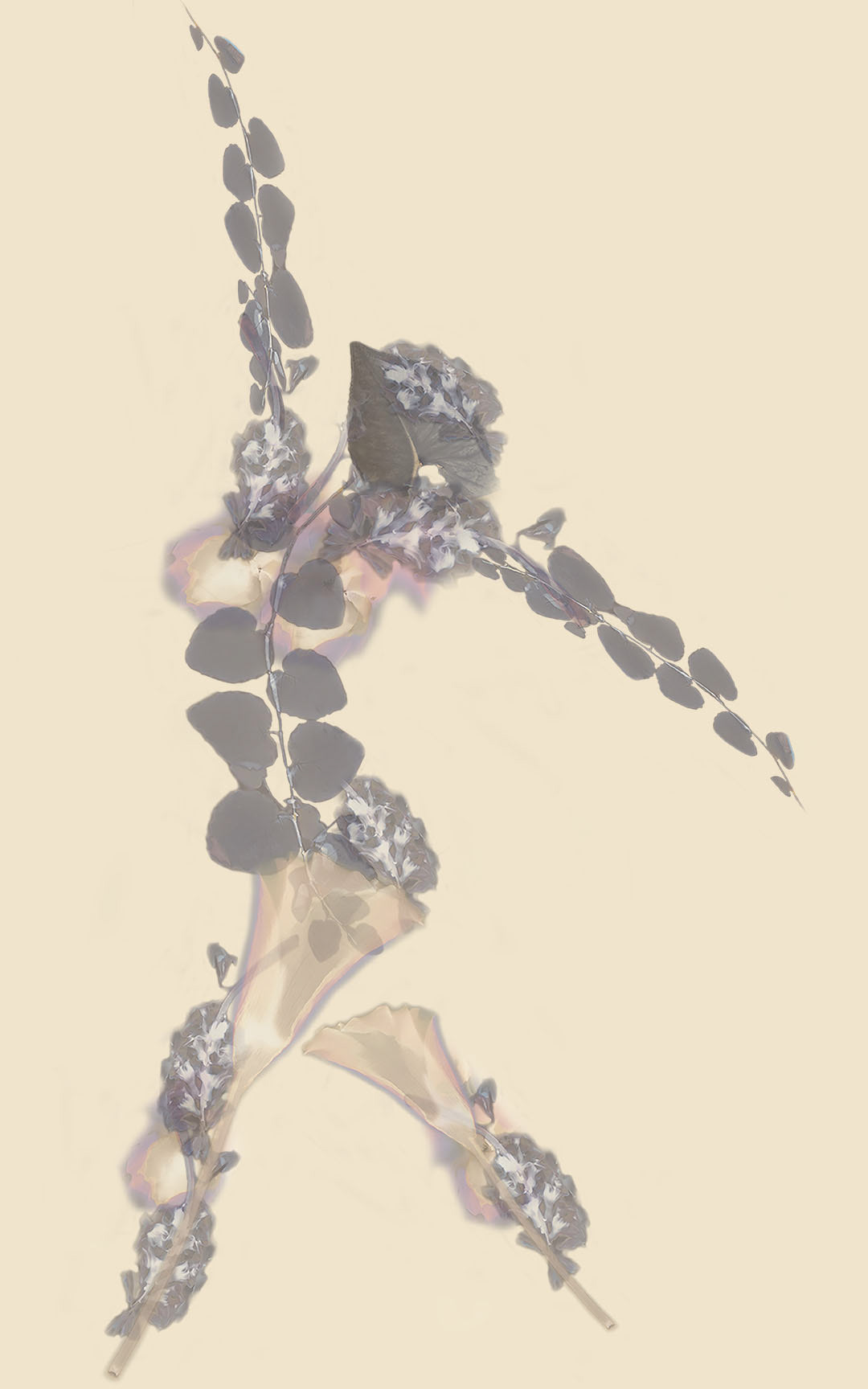 Sydney Ryan is a photographer and sculptor from Chicago, IL. She received her associates degree from Elgin Community College and will receive her Bachelor of Fine Arts in sculpture and photography, as well as a minor in art history, from Bradley University in May of 2020. She currently works as a product photographer at Hoerr Racing Products in Peoria, IL and previously served as a Lab Manager in the Bradley University Art and Design Department where she oversaw the photography cage and labs. Ryan's creative production, which examines the dynamics between humans and the natural world, also explores the interplay of photography and sculpture. Her work has recently been exhibited in the 2019 Student Sculpture Exhibition at the Studios on Sheridan, the No Ordinary Woman Exhibition at Dingledine Music Center, and the 2020 Undergraduate Year in REview exhibition.