The Uncomfortable Silence
The still life images in the series "The Uncomfortable Silence," ask the viewer to consider gender, sexuality and western culture. Working with children's dolls and an array of fruit, I ask the viewer to consider their own views on sex, eroticism, humor and the overall taboo of these subjects. I also ask the viewers to confront their own sexual consumptions in society.  

By shooting toys and food in the studio, I am able to create graphic and larger-than-life scenes with human-like gestures and a dash humor. These works draw on ideas of feminism and gender inequality, without explicitly holding one individual accountable.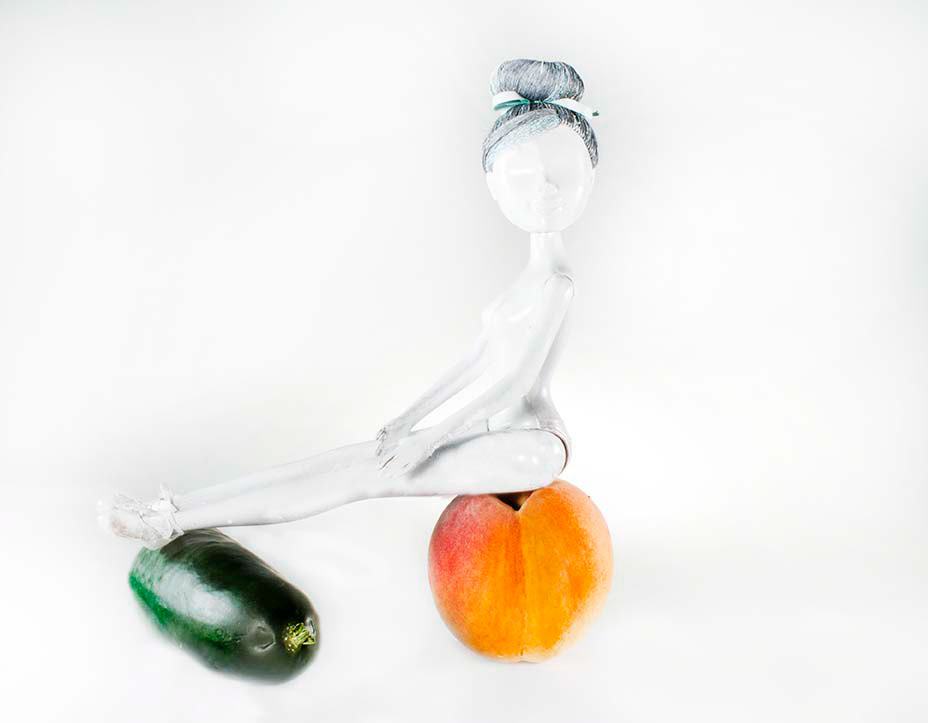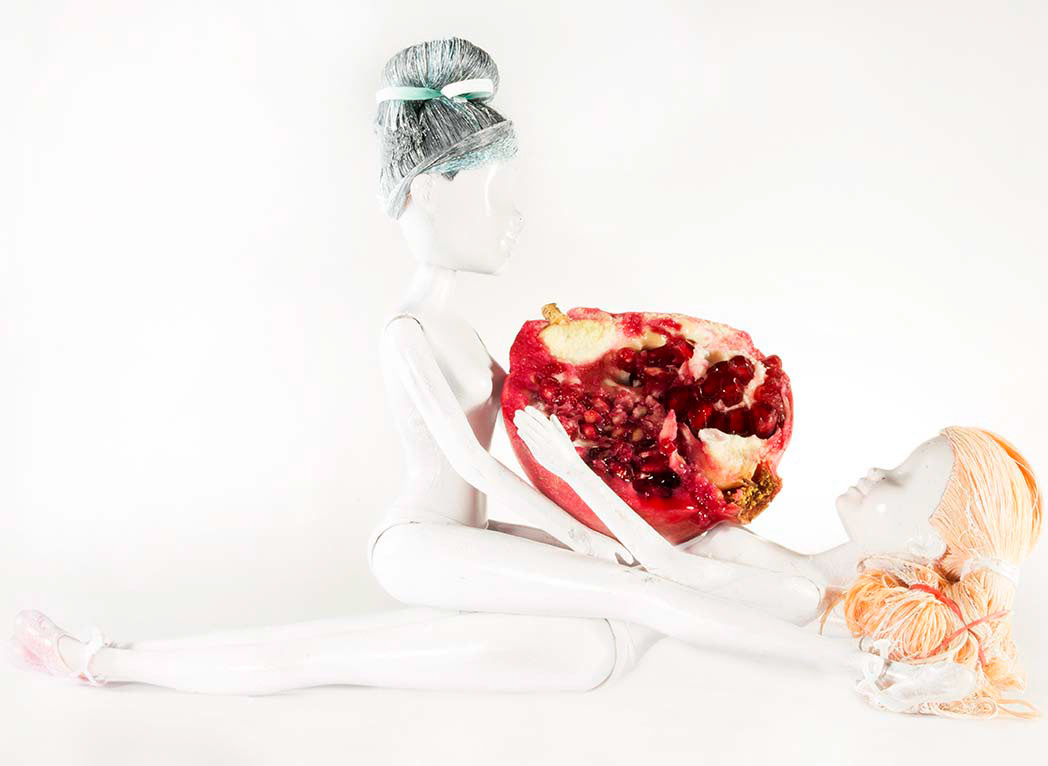 Breanna Martindale is a senior at Bradley University where she is pursuing a Bachelor of Science in photography and biology.  Her work focuses on gender inequalities and stereotypes presented in contemporary Western culture. She often looks at problems women face in day-to-day life. She is interested in the unique ways photography can create conversations and bring attention to overlooked issues. Her work includes landscape, portrait, and still life photography. Martindale's photographic work has been included in several regional exhibitions including Bradley University's Scholarship Expo 2019.